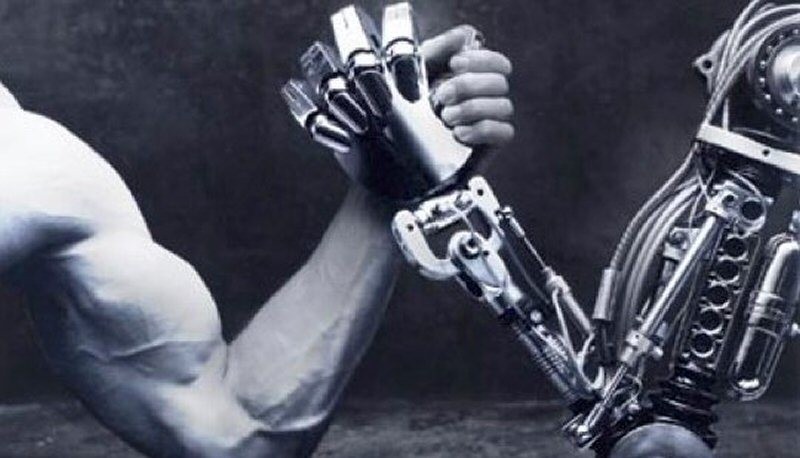 Man vs Machine – No Contest!
A couple of weeks ago I was moderating this year's Eyefortravel Europe conference.  There was a mammoth line-up of speakers covering all the important topics of the day.  We talked about mobile, personalisation, data, artificial intelligence, disruption and so on.  It was a really absorbing event with lots to learn.
Although not stated explicitly, the implicit theme of this and similar conferences is that harnessing the right technology is one of the most crucial factors in ensuring business success in the travel industry.  You need to know about the technological opportunities that exist, how they are being used by others and how they can be used by you to drive your business forwards.
Towards the end of the two days there were a couple of panel sessions that got me thinking; with all the talk about harnessing technology, it mustn't be forgotten that it is still the people in your business that really count.
The first was called, 'Case Study: Create Customer Experiences to Drive Direct Bookings.'  Questions to be address were:
How to use customer experience as a tool to drive direct bookings and maximum revenues.
What tools, investment and mind-set do you need to stop the commoditisation of travel through experience?
What makes the customer come straight to you?
My two speakers for the session were Dirk Tietz, Chief Digital and Transformation Officer for DER Touristik and Parker Stanberry, Founder and CEO of Oasis.  Oasis can most simply be described as an upmarket Airbnb with full meet and greet, maid and concierge service.
Dirk used as his case study Kuoni UK which was acquired by Rewe Group, parent of DER Touristik, from Kuoni Group in June 2015.  Part of the deal was to allow Rewe to continue to use the Kuoni brand names in the UK and Switzerland whilst Kuoni Group remains the owner of the Kuoni brand.
Unusually, in this age of OTAs and online travel, Kuoni UK has been building a retail network.  Looking at the business's website you will see close on 50 Kuoni stores listed, spread across the whole of the UK.  Quite a few are sited in John Lewis stores which I guess keeps the costs down.  The slogans on Kuoni UK's website promote person to person contact with customers – Call Us – Meet Us – Ask Us.  Dirk talked about how Kuoni UK frontline staff are trained to be knowledgeable in the products they are selling.  His take on how Kuoni UK has been revitalising itself is thanks to its people.
Parker had a similar story to tell with the success of his business very much reliant on the way in which his people meet, greet and look after his customers.
The last session of the conference was a panel discussion: "Machine Vs. Man: Is the Data Future in Tech or People?"  Discussing this point were Carlos Sánchez, Senior Manager Big Data Analytics, Product Innovation, Carlson Wagonlit Travel; Neal Lathia, Senior Data Scientist, Skyscanner; Joerg Esser, now an independent consultant but previously Group Director for Complementary Business at Thomas Cook - in other words, people who know what they are talking about.  We discussed the role of artificial intelligence in interpreting data.  Their conclusion: without people to interpret it, data is pretty useless.  In fact, Joerg went as far as to say that AI is so far off from being artificial intelligence that we should not even be using this term.  He preferred to call AI, Augmented Intelligence.
And my conclusions?  When it comes to applying technology to business there are two strategies:
1.      For upmarket, high margin products such as those of Kuoni UK and Oasis, put people in the front line, customer-facing roles. 
2.      For lower margin products such as Skyscanner's, automate customer interaction as much as possible, using data to personalise the customer experience.  Either way, people will still be needed to design and implement technology.  Man vs. machine?  It is no contest, we will still need each other for many decades to come.