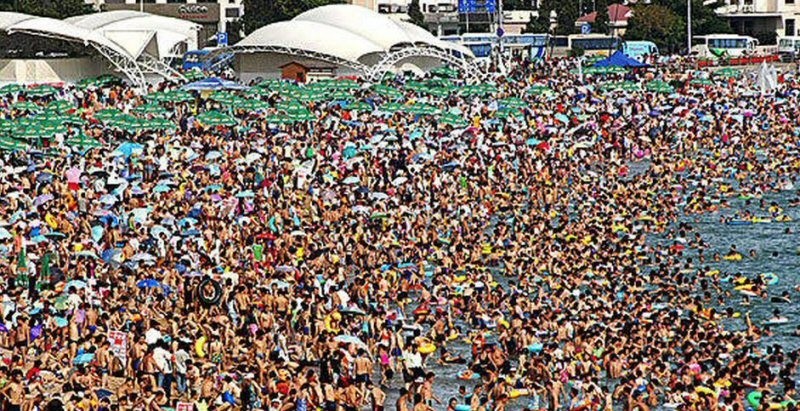 Does Price Differentiation Discriminate Against Families?
A headline news story in the UK media a couple of weeks ago was: Term-time holidays: Supreme Court rules father must pay fine for taking daughter out of school.
John Platt had refused to pay a £120 fine after taking his daughter to Disney World during term time.  He had been prosecuted by the Isle of Wight Council after he refused to pay a penalty for taking his daughter on a seven-day family trip to Florida in April 2015 without the school's permission.  Local magistrates initially found there was no case to answer.  High Court judges later upheld the decision, declaring Mr Platt was not acting unlawfully because his daughter had a good overall attendance record of over 90 per cent.  But judges at the Supreme Court overturned this decision, ruling that regular attendance had to be in keeping with rules of the school.
Of course, the reason that John Platt was taking his child out of school during term time and off to Disney was to take advantage of low season pricing.  Undoubtedly he would have saved far more than the £120 fine that he refused to pay. 
This publicity led to columnists such as Michael Gove, writing in The Times, "I recognise that unscrupulous tourism firms will try to rack up the costs for time away during the school holidays."  Yet newspapers such as The Independent supported the Association of British Travel Agents view that school holidays could be staggered.  Its headline read, "It's up to schools, not the travel industry, to deal with the exorbitant cost of holidays."
I wrote a blog at the end of last year about Total Revenue Management.  I reminded readers that revenue management has the objective of capitalising on changing demand by varying prices accordingly.
The travel industry has practiced revenue management or price differentiation for many, many years, raising prices during high demand periods and lowering prices when demand is low.  Yet it is only in recent years that this has become a higher profile concern.  In 2014, 170,000 people signed a Government petition entitled, "Stop Holiday companies charging extra in school holidays."  Comments on recent media articles include such gems as "it's all down to the greed of travel companies" and "The government should stop allowing holiday companies to create price hikes at school holiday times."
So what has changed?  Are our revenue management systems skewing prices more than in the past?  Have consumers become more uppity as they get used to airing their opinions on social media?
I see price differentiation as a necessary part of the industry that usefully staves off losses rather than leading to vast, super-profits.  However, if Governments, driven by activist consumers and wider public opinion, were forced into bringing in legislation that limited seasonal price differentials, there could be serious repercussions for the profitability of our businesses.  Prices would be too high in low season leading to a drop in bookings and too low in high season, leading to reduced revenues from our limited stock of product.  You could imagine some travel companies becoming loss-makers and, perhaps, being forced to shut down.
As Mark Tanzer, Chief Executive of ABTA wrote in his letter to The Times, perhaps Michael Gove as an MP and former Education Secretary could help families by supporting the introduction of staggered school holidays, as happens in France and Germany? Then again, perhaps the UK travel industry needs to be more proactive in lobbying Government on this matter before it's too late?