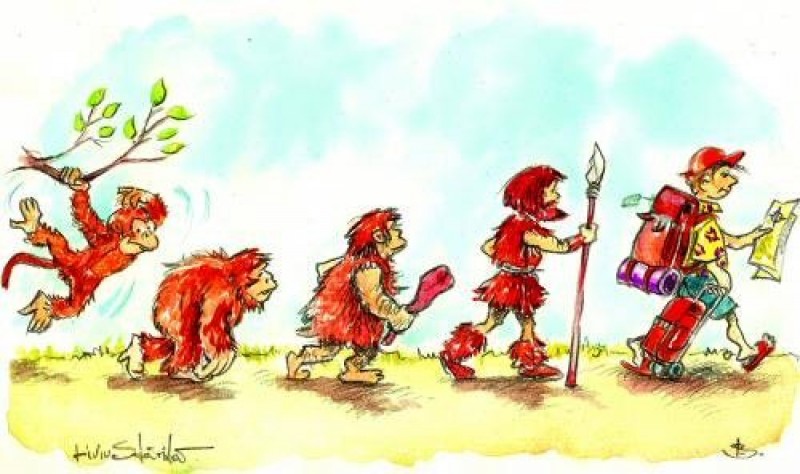 DMOs vs Tour Operators
In the heady young days of the Internet, we were making predictions about how the web would change the face of travel.  A popular prediction amongst 'thought leaders' was that the web would catalyse the death of the travel agent.  Quite a few did die but quite a few remained.  Another sector of the industry was also predicted to undergo a transformation.  This was tourism.  Whilst it was the role of tour operators to sell holidays that saw tourists travelling to destinations, it was the responsibility of destination management organisations (DMOs) to promote their destinations.
Pre-Internet, the delineation between tour operator and DMO activities was constrained by geography.  Tour operators were generally outbound organisations.  They were geographically close to their customers and so could cost effectively market to them.  A UK based tour operator might be advertising in UK newspapers, running adverts on UK TV channels, mailing brochures to UK travellers and distributing brochures to UK travel agents.
DMOs were inbound organisations.  They were promoting their destinations to the whole world.  They would run advertising campaigns in key markets and work with tour operators to support their outbound activities.  In marketing terms, the typical marketing strategies of DMOs were about building brand awareness.
Then along came the Web.  Here was a way for DMOs to reach out to the world that was not only affordable but also provided the opportunity for inbound organisations to get selling.  DMOs are very aware that their regions encompass product - accommodation, restaurants, attractions, transport, activities and so on.  Here was the opportunity for DMOs to start making some money.  As they were so close to their 'product' surely they should be selling it?  They would be competing with the tour operators who had been their friends but c'est la vie.  They could not ignore this opportunity to become profit centres rather than the cost centres of the past. 
The go-ahead DMOs invested heavily in destination management systems (DMSs) that would allow them to load product and put it on sale within their worldwide shop windows – their websites.  They grew support organisations that would sign up product providers on the one hand and operate call centres to support customer sales on the other hand. 
DMOs were predicted to be the tour operators of the future.  The strategic reasoning for this seemed sound.  They had the best access to the product and a cost efficient method of worldwide distribution.  They had brand power.  DMOs were, by their very nature, the number one best known organisations for their destinations.  So launched quite a few websites characterised by a similar domain style - visithere.com, visitthere.com - many of them backed with considerable government money.
So why hasn't it worked out?  Why haven't DMOs become the dominant sales channels for their destinations?
There may be some answers in some recent research carried out by Trekksoft which surveyed 61 DMOs.  When asked "What % of your budget/focus is spent on marketing experiences compared to accommodation?" organisations stated that 73% of their budgets/focus is mostly on experiences.  Then asked whether activities were bookable in real time, 85% said no. 
The original strategy for the new, online profit centres of many DMOs was to make money selling accommodation but this does not seem to have worked out.  They simply have not become the primary distribution channel for their accommodation providers.  Here is my theory on why this might be.
What was not predicted at the time was the growth of the OTAs (including accommodation sellers such as Airbnb) and how they would come to dominate the online sale of accommodation.  Neither was it predicted that pay per click (PPC) advertising would be so predominant in driving online visibility.  The large OTAs, with their economies of scale allowing them to invest in the slickest technology, have a business model that allows them to plough more and more funds into PPC whilst still yielding a profit.  DMOs simply do not have the right business model to allow them to do that.  They have a number of other priorities rather than simply selling product.  Moreover, they only represent one destination so cannot achieve the economies of scale required. The telling question in the Trekksoft survey is "How digitally relevant are you as a DMO?"  64% responded that they are either behind the industry or trying their best to stay digitally relevant but are struggling.  Unfortunately, for those DMOs that wanted to become their destinations' preferred tour operator, it just didn't worked out as predicted.