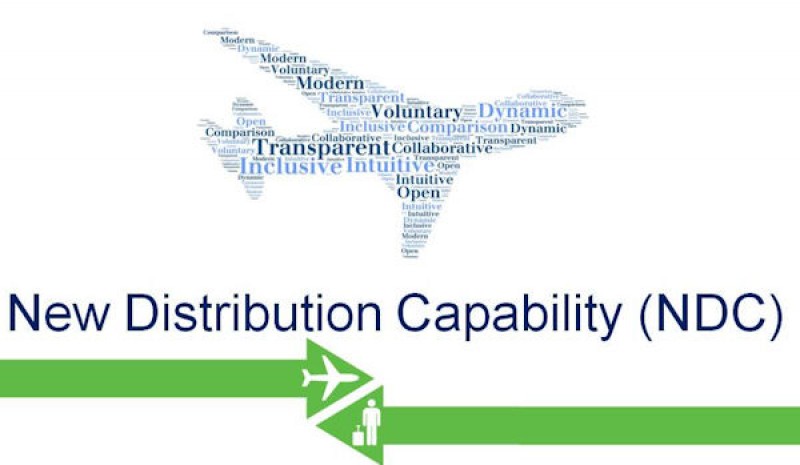 NDC – will it take off?
Last week I was chairing the Travel Technology Initiative's Summer Forum – Take Flight! This was about latest developments in flight distribution. Speakers covered Google Flight, latest GDS developments and a presentation from Jerry Foran,, Head of Product Delivery, Revenue Management, British Airways, about IATA's New Distribution Capability initiative (NDC). You can view the presentations at www.genesys.net/events.htm .
NDC is a brave initiative by the airlines to bring flight distribution into the 21st Century. As Jerry pointed out: right now airlines file fares and schedules with 3rd parties, GDSs package and push offers based on third party databases (price/frequencies), agents submit travellers' requests using GDS and the airlines are the last to know who has purchased airline tickets.
This way of doing business was no doubt considered to be perfectly satisfactory in the 1970s and 1980s. However, airlines have reached a stage of sales sophistication with their own websites that outstrips the sales capability of many of the third party channels that distribute their products. As Jerry mentioned, airlines can deliver rich content on their websites, bundle offers clearly stating what is included in each and provide consumers with the ability to create their own offers – choosing meals, selecting and paying for preferred seating, paying for additional baggage and so on.
Implicit in NDC, is the belief by the airlines that the messaging medium that conveys their product to GDSs and agents is no longer fit for purpose. It is too basic. So under the auspices of IATA they are developing a sophisticated XML message set that will address today's deficiencies – IATA's New Distribution Capability.
Of course, the middlemen – GDSs and travel agents – are not all supportive of this initiative. Some have stated they will embrace it but others are concerned that the distribution boat is being rocked and, I guess, they might be worried that they will fall overboard. Jerry specifically addressed the five NDC myths that are being banded about:
• NDC will result in less price transparency for consumers
o In fact, NDC will enable greater product, service and price transparency than the current filing system.
• NDC will result in higher prices for consumers
o In reality increased competition usually results in lower prices.
• NDC will result in less competition among airlines
o There will be increased competition between airlines because they will be able to compete on service offerings as well as price.
• NDC will prevent any comparison shopping
o NDC will enable airlines to distribute all their products, not only the ones that fit into a GDS, and travel agent websites will be able to display and compare all those products.
• NDC will violate passengers' privacy rights in building personalised offers
o Passengers have the option to receive personalised offers. Airlines have to meet requirements of privacy regulations.
So what is the real concern that is worrying the naysayers? One of the aspects of NDC is that it will provide a common messaging standard for flight resellers to use to connect to many airlines. This has to be good, doesn't it? Well, for agents and GDSs, perhaps not as it will allow competitors to more easily enter the market.
This brings me to one of the other presenters at the Forum: Massimo (Max) Morin, Head of Technical Sales EMEA & APAC for Google. Max was Technical Consultant Lead at ITA Software up until it was acquired by Google.
Just to remind you of the significance of this acquisition in Google's own words: "Google is buying ITA Software to create a new, easier way for users to find better flight information online. By combining ITA Software's expertise with Google's technology, we will be able to build new flight search tools for users that will make it easier for them to search for flights, compare flight options and prices, and get them quickly to sites where they can buy their tickets."
So Google Flight was born as a way of helping travellers with simple, easy access to flight options for their journeys. It is easy and intuitive to use, blazingly fast but lacks the all important ingredient for travellers, consistently competitive fares. I tried a couple of flight searches on Google Flight and compared the fares displayed to those available from several online travel agents. Prices displayed on Google Flight were under-cut on every occasion.
But imagine a future a few years from now where Google Flight will be able to use NDC to connect to many airlines and receive up to the minute flight availability and pricing. Imagine a scenario where Google with its massive user base offers airlines the opportunity to participate in Google Flight at a cost lower than airlines' GDS/travel agent distribution costs. If you were in charge of your airline's distribution would you not jump at the chance to be part of Google Flight? Not only would you be lowering your distribution costs but Google Flight would be passing travellers directly to your website where you could then regale them with enticing upsell offers. Is this what the GDSs and travel agents fear?
Of course, there are issues with this scenario. Chief amongst them is that whilst the GDSs' technological infrastructure is geared-up for massive transaction volumes, airline systems connected to Google Flight and other intermediaries via NDC might simply not be able to handle the high search volumes and will crash under the strain. This will require airlines to invest heavily in beefing up their technology and the cost of this might be prohibitive.
There are undoubtedly other issues and concerns. What issues do you see or is NDC set to take off?